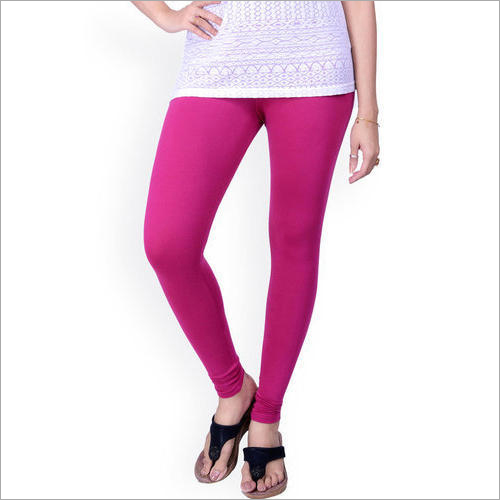 Lux Lyra Ladies Churidar Legging
Product Description
Lux Lyra Ladies Churidar Legging are quiet stretchable and offered in various kinds of standard sizes. like these will stay for a long time. This eases the possibility of fitting all shapes and sizes in order to get the most perfect-fit pair of legging. These Leggings are very comfortable to wear and extremely light in weight. These are well known for their plain pattern along with the fasten rich colors. The versatility of this piece of clothing further adds an awesome look on being combined with any tops of any given design, pattern, or color. Lux Lyra Ladies Churidar Legging do not shrink at all even after multiple washes.
KEY POINTS:-
The color remains as fasten as before despite of the repetitive

washes

The shape and size of the waist of the leggings

is comforted with

an elastic strap, that

makes its wearing as well as taking off easy.

The

Legging offers

perfect fitting and a very

skin-friendly texture

The flexibility of the product is all the more appreciated by the wearers.
Trade Information
Middle East, Western Europe, Eastern Europe, Australia